Incredible hand-signed 8" x 10" photos - half-price while they last!



"Mid-Atlantic Memories" - Feature Film To Chronicle Wrestling's Good Ol' Days, As Told By Promoters, Wrestlers and The Fans!

Recreating the feel of a bygone era is no small feat. But that's exactly what Greg Price is attempting to do with a wrestling documentary that is expected to be released next summer. Price, along with videographer John Andosca, is producing "Mid-Atlantic Memories," a feature-length documentary that aims to capture the sights, sounds and feel of one of wrestling's most revered territories and eras.

"I'm completely stoked about the opportunity we have to put something together that will conjure up everybody's positive memories of when they grew up watching wrestling," says Price, the brainchild behind the annual Mid-Atlantic Wrestling Legends Fanfest. "I think there's a tremendous audience out there for not only the product, but for the wrestling itself ... the wrestling from your childhood."

Thousands of fans, from all corners of the globe, flock to the summertime gathering to relive some of their most cherished moments when they faithfully followed Mid-Atlantic wrestling. Price hopes to expand that Fanfest experience with his documentary.

"It's really not the history of wrestling in the Carolinas. It will be like a history project when we're done, but we're not trying to go out and write the definitive history. This is the history according to the memories of all these people who are going to have a chance to tell their story." That, says Price, will include not only the performers of that era, but also the managers, promoters, referees and, most importantly, the fans. Price says he wants to talk to "everybody that's living and breathing that worked here during the '60s, '70s and '80s."

"We want to give the fans the opportunity to sit down and record their memories. I'd like to talk to everybody who ever wrestled here. But the story isn't complete until we get the fans in there as well. They will play as much a role in the finished documentary as some of the talent will. We want to share everybody's memories."

Price hopes to take the film on the road and into theaters in the major towns where Crockett Promotions ran on a weekly basis during the territorial days. He plans to offer expanded DVDs and related products, but says the major thrust will be theater screenings throughout the old territory. "We're not going into this to sell a hundred DVDs. We're going into this project to come out with a documentary that you can see on TV and in theaters somewhere. DVDs will be a part of it, but a very minor part."

Price hopes to feature some of the names involved in the film at various red carpet events. "We want to come to your town and give everybody an opportunity to see it. It's been so long since a lot of these places had anything like Mid-Atlantic wrestling. I think it will be a real nostalgic-type event - similar to a mini-Fanfest - where we can go to these different towns and show the film, have the red carpet and get the fans involved."

Price also hopes the film will evoke those same feelings that attending a Fanfest does. "It'll be a 100 percent positive experience. It'll be something just like Fanfest. When you walk into a ballroom and know that you're in there with several hundred people that like, love and grew up with the same thing that you did, that's a special feeling. This documentary is going to be the same way."

There will be no script, says Price, but there will be some major points that he wants to highlight. The story of Jim Crockett Sr., who laid the foundation for the promotion during the 1930s, will be a major focus. Crockett, who built a wrestling empire and became one of the premier promoters in the Southeast, passed away in 1973 at the age of 63.

In addition, the film will spotlight some of the old venues that served as homes to the promotion's weekly wrestling shows, along with the announcers who added narration to the stories being told in the ring. "There's all kinds of stories about venues like County Hall (Charleston), Township Auditorium (Columbia), Dorton Arena (Raleigh) ... all the old Crockett towns that ran on a regular basis. People remember that," says Price.

"Another focus will be on the TV personalities ... announcers like Bob Caudle, Big Bill Ward, Billy Powell, Charlie Harville. All these are things that people remember from their childhood. The people they saw on TV are very important, along with the arenas they went to."

Caudle, now 82, recently did the first promotional videos for the new documentary and for this year's Fanfest. The spot was filmed at Raleigh's Dorton Arena where wrestling was once held every Tuesday night. Caudle, regarded as the "Voice of Mid-Atlantic Wrestling," was a staple of Carolinas wrestling during the '60s and '70s. "I'm still in awe of Bob Caudle," says Price. "He reminds me a lot of my dad."

"Good people" like Caudle, says Price, are what initially attracted him - and many other fans - to the product. "It's just folks who are genuinely good people. Those same things that hooked me then still have me now."

Events like Fanfest, he says, give fans the opportunity to not only "go back in time," but also a chance to interact with many of their childhood heroes. To Price, the event is "four days and four nights of reliving my childhood."

"Some kids grew up collecting comic books. I grew up collecting wrestling magazines. It was just all wrestling for me. It was all positive. That was the thing that I looked forward to every week. Now I look forward to it once a year.

"To some folks, Mickey Mantle and Jackie Robinson were their childhood idols. Not that I wasn't a baseball fan, but I was a wrestling fan first and foremost. A lot of times I caught grief for that. For me, this is an opportunity to talk to and interact with these people that I grew up admiring. They were bigger than life to me then, and they're bigger than life to me now."

Fun is the operative word at Fanfest. A number of fans, says Price, plan their vacation around the event. "Fanfest has become a big, extended family for a lot of people. That's their summer vacation every year. It's a huge family reunion. When you're in a hotel full of people who absolutely love the same thing that you do, it's just a remarkable feeling. It'll never get old."

The documentary project began taking shape three years ago when Andosca, an Ohio-based videographer, approached Price and asked if he could have access at Fanfest in order to put together a visual package of the event. "He produced a 10-minute, mini-documentary on Fanfest. (Click here to watch!) He really told a great story about what the weekend is all about. It turned out to be a tremendous promotional piece for Fanfest."

Price brought back Andosca to his Atlanta Fanfest in 2011, this time to film the entire event, and was again impressed with his work. The two have been steadily filming since then, and plan to heavily cover this year's event in Charlotte.

Price says the documentary should be completed by next spring, and he hopes to premiere the film at next year's Fanfest.

The project is a labor of love for Price, who grew up watching Carolinas wrestling and later realized that he had witnessed something that was very special and would stand the test of time. "I've since realized how different the Carolinas as far as wrestling. I didn't realize it as a kid. I thought it was great stuff, but I didn't really have much to compare it to."

His respect has increased exponentially since he began his Fanfest events in 2004. Fanfest, he says, was something that he wanted to see as much, if not more, than the thousands of Mid-Atlantic fans he had created the event for. "For years I've been a student/fan of the business of professional wrestling. Having promoted and gained an understanding of not only producing a good show with good talent, but something that people will want to come watch."

The Mid-Atlantic territory, under the steady leadership of the Crockett family, featured some of the top talent in the country. Many of the sport's biggest stars, including 16-time world champion Ric Flair, made their homes in Charlotte, the headquarters of Crockett Promotions. In the heyday of the promotion, thousands of fans routinely packed arenas in several towns each night.

"Even when business was bad, it was a good business model here," says Price. "You go back to the mid-'70s when sometimes they were running three different towns a night. That's a lot of towns and a lot of talent. You had to hustle on a weekly basis."

Price says he's particularly excited about this year's Fanfest, to be held August 1-4 in Charlotte, because of the variety of projects that will be tied to the event, including the filming of the documentary and a "Mid-Atlantic Memories" book. "All three projects are intertwined - the Fanfest, the book and the documentary," he says.

(Please follow this link to support the "Mid-Atlantic Memories" documentary project and view a number of great incentives for those that do.)

An added attraction at Fanfest will be a special training camp. The Future Wrestling Legends Training Camp, a four-day talent search for two dozen young male and female wrestling hopefuls, will be conducted by former pro star and WWE trainer Dr. Tom Prichard.

Prichard, a 30-year mat veteran and, since 1996, one of the most respected trainers in wrestling, will be joined by a host of guest coaches including Tully Blanchard, Les Thatcher, Jerry Brisco and Leilani Kai. More coaches are expected to be added in the coming weeks. This all-star lineup, notes Price, "isn't your group of sour, jaded old-timers who don't watch today's product."

"Even though some of them may have that same sentiment," adds Price, "they are guys who know not just what it takes to be successful the way they were, but also how to get a leg up on getting into WWE. They know what they're looking for now. Hopefully this is something that will look good on somebody's resume."

Price says the main purpose of the camp, which will include more than 30 hours of in-ring training and locker room study, is to provide an opportunity for mat hopefuls to soak up an incredible amount of knowledge over a four-day period. "It's a great opportunity for young guys and girls to learn their craft from some of the best that are out there. To be able to talk to someone who has been madly successful in the profession that you're trying to get in ... that's very rare. We have that opportunity at Fanfest."

The reason for the camp, says Price, is simple. "We want to give something back. Wrestling isn't the same as it used to be. You don't have the Anderson Brothers trying out guys at the Coliseum every week. There are all kinds of wrestling schools around, but there are not a lot of opportunities for young guys to learn out there now." The business, he notes, has dramatically changed. For many aspiring professionals, their only learning experience is watching TV on Monday nights and mimicking what they see.

At the Legends training camp, Price says those hopefuls will be able to have one-on-one contact with legends in the business. "These guys all want the opportunity to sit down and tell some of these guys what they have to do and what will make them successful and connect with their audience. It's not something you can learn in the gym. When you have an opportunity to work with those guys, you need to take it."

Although the training camp is intended for experienced young wrestlers and referees, beginners and those with aspirations of possibly becoming a wrestler will have a chance to observe as well.

The camp will be opened up to Fanfest VIPs for one hour each day for live exhibition matches. Fanfest VIPs also will play a part in the selection process, voting each day to see which talents may be selected to participate in the live wrestling cards on Saturday night and Sunday afternoon.

One of the highlights of the camp will be the Reid Fliehr Memorial Scholarship. The $2,500 scholarship, says Price, is a way to reward the best in the camp to further their wrestling education.

"Whether they choose to do seminars or try a camp for a month or so, their scholarship is going toward their future wrestling training. We're doing that in Reid's name because Reid was a young man who was still training in several different places - going to Harley's (Race), training here in Charlotte, going to Japan. He was in that long training process. He's also a friend to a lot of people at Fanfest. Hopefully this will bring something positive and help a young man or young woman in their future training."

The 2013 edition of Fanfest is an event not to be missed, Price promises, especially if you remember just how good the good old days really were.

"We've been doing this for nine years, and every year I get to create new memories. It's unfortunate that we had to miss last year, but if anything, that's made me anticipate this year even more."



Rock-n-Roll Express, Midnight Express, and Jim Cornette:
30 Years Of Greatness To Be Honored At Charlotte Fanfest!


It's been 30 years since two of the greatest teams in the history of professional wrestling first embarked on a journey that would be fondly remembered three decades later by a generation of fans.

Those two teams will be honored at the Mid-Atlantic Wrestling Legends Fanfest in Charlotte.

The Rock-n-Roll Express (Ricky Morton and Robert Gibson) and The Midnight Express (Bobby Eaton, Dennis Condrey and Stan Lane), along with manager Jim Cornette, will be inducted into the Hall of Heroes on Friday night, August 2.

Lane, who took Condrey's place in the Midnight Express for a four-year-period, will be unable to attend due to a prior commitment.

In addition to signing autographs and posing for photos with fans, all five will be taking part in the planned "Mid-Atlantic Memories" documentary project, and Cornette also will be hosting a late-night Q&A session titled "Jim Cornette: Unplugged and Uncensored."

And you can bet your bottom dollar that Cornette will be wielding his signature "Louisville Slugger" tennis racket. It's the same racket that the outspoken manager used to swat Morton and Gibson with more times than he can remember. Cornette figures the two teams locked horns on several hundred occasions, and that's probably the number of times he whacked his team's archrivals over their heads. "I don't know that there might have been a match where I didn't slap one of them with the racket," he laughs.

The opinionated but entertaining Cornette, who has taken time off from the wrestling business since last November, will be making his only wrestling-related appearance of the year at Fanfest. He says he'll give an amusing account of when "I finally realized I needed to get away from the wrestling business for my own health and sanity."

It promises to be an event that very well could be remembered for another 30 years. "I'm really looking forward to this. Being inducted is a great honor," says Gibson. "It's a chance for us to give back to the fans. We've always put the fans No. 1. It's good to come back and see old friends where grudges are forgotten."

"I love the fans," says Morton. "That's what I like so much about Fanfest. People come from all over ... even different countries. It's a great event."

» Continue reading... «



"I Quit Match" Rivals Tully Blanchard, Magnum T.A. To Reunite!


There are pro wrestling feuds. And then there's Tully Blanchard vs. Magnum T.A. Their series of matches rank among the bloodiest and most intense programs of all time and set a new standard for brutality in the rough-and-tumble Mid-Atlantic territory in 1985.

The two will come together once again, smack dab in the heart of Crockett territory, during the Mid-Atlantic Wrestling Legends Fanfest August 1-4 in Charlotte. This time, however, they will return as special guests for an opening night Q&A session that will help kick off the annual event. Magnum also will be inducted into the Hall of Heroes the following evening.

» Continue reading... «





Raven & His Flock Reunite In Charlotte!

Former ECW World champion Raven will be making a special appearance at this year's Mid-Atlantic Wrestling Legends Fanfest in Charlotte. And he won't be alone.

Raven will be making a rare appearance alongside former flock members Lodi, Sick Boy and Riggs, courtesy of vendor ECWLegends.com

Raven and his flock members will be signing autographs and taking photos with fans, including a special "Flock Reunion" photo op, from 2-5 p.m. Saturday, August 3.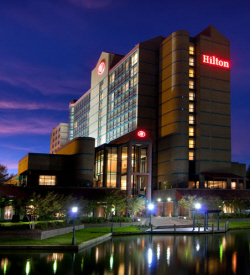 Book Your Charlotte Hotel Rooms Now!

The Hilton University Place is the host hotel for this summer's Mid-Atlantic Wrestling Legends Fanfest Weekend. The hotel is offering a discounted $95 group rate for those that book early.

Keep in mind, we have a limited number of rooms at this discounted rate, so please make your room reservations as soon as you're certain of your travel plans. The discounted $95 group rate will expire on July 22, 2013 or whenever we fill our block of rooms, whichever comes first.

Remember, Charlotte is the heart of stock car country. The NASCAR Hall of Fame, Charlotte Motor Speedway and dozens of NASCAR race shops are nearby. Charlotte's also home to Paramount's Carowinds, the Carolinas' premier theme park and family entertainment destination, including Boomerang Bay (a 20-acre splash-tacular, sun loverís paradise consisting of a 34,000 square foot wave pool, 1,000 foot long lazy river, 11 exhilarating water slides and three interactive family activity areas,) and WindSeeker, sending riders soaring 301 feet above the park at over 30 miles per hour and providing dramatic views of the greater Charlotte region.

Why not make your trip to Charlotte your summer vacation and take in a little bit of everything while you're here?

» Click here to book your hotel rooms for this year's fanfest... «



Get $20 When You Fly To Fanfest on Delta Airlines!



For those of you flying to/from Charlotte for fanfest on Delta, Air France, KLM Royal Dutch Airlines or Alitalia, we'll give you a $20 credit voucher that you may use for free fanfest merchandise while you're here!

It's very simple! When you book your flight reservations online, make sure to enter our SkyBonus program code: US331078683 and it's as easy as that! If you make your reservations by phone or travel agent, you must make sure they have the same SkyBonus program code in your reservation in order for you to receive the $20 fanfest credit voucher.

Should you have any questions, please email NWALegends@aol.com





Sign Up For Our Free NWALegends.com Email Newsletter




Order Now And Re-Live All The Excitement Of The 2011 NWA Fanfest Weekend!


This site best viewed at 1024x768.

© 2004-2013 NWALegends.com & MidAtlanticLegends.com, All Rights Reserved.

NWALegends@aol.com

Neither this website nor fanfest weekend are affiliated or associated with
today's Mid-Atlantic Championship Wrestling or National Wrestling Alliance.